Cookie Policy on the Betting Exchange Network
In full compliance with Directive 2009/136 / EC (Code regarding the protection of personal data) you will find our extended cookie policy that lets you know how we use cookies while the privacy policy can be found in the specific privacy policy page.
What is a cookie?
Browser cookies:
Cookies are lines of text that the website places on your navigation device when you visit a page. They may involve the transmission of information between the website and your device, and between the latter and other sites that operate on our behalf or in private, in accordance with the provisions of the privacy policies of each site. We can use cookies to gather the information collected on the user. You can decide to receive a warning every time a cookie is sent or to disable all cookies by changing your browser settings. Disabling cookies, however, some of our services may not work properly and you will not have access to many features designed to optimize your browsing experience on the site. For more information on management or to disable cookies from your browser, you can consult the last section of this Cookie Policy.
We use various types of cookies with different functionalities
1. Strictly necessary cookies
These cookies are essential to be able to browse the website and use some of its features. Without the strictly necessary cookies, the online services you have requested, such as the virtual shopping cart or the invoice issuing the validation of a purchase, can not be provided. It is not necessary to provide consent for strictly necessary cookies, as they are essential to ensure the required services.
2. Performance cookies
It is possible that we (or the service providers that operate on our behalf) may include cookies for performance on your navigation device. The information collected through cookies for services are used exclusively by us or in our interest.
Performance cookies collect anonymous information about how users use the website and its various features. For example, our performance cookies collect information about the pages of the site you visit most often and our advertisements that appear on other websites with which you interact, as well as checking if you open and read the communications we send you and if you receive error messages. The information collected can be used to personalize your online experience by showing specific content. Cookies for the services are also used to limit the number of views of the same advertisement. Our performance cookies do not collect personal information.
A link to our Cookie Policy is available at the bottom of each page of this website. By continuing to use this website and its features, you authorize us (and external advertisers of this website) to include cookies for performance in the your navigation device.
To delete or manage cookies for services, see the last section of this Cookie Policy.
3. Cookies for functionality
It is possible that on our part (or the service providers that operate on our behalf) cookies are inserted for functionality in your navigation device. We do not share the information collected through cookies for functionality with our advertisers or third parties.
These cookies are used to store the choices you make (language preference, country or other online settings) and to provide you with the customized or optimized features that you have selected. Functional cookies can be used to offer online services or to prevent you from being offered services that you have refused in the past.
In some cases, we may authorize advertisers or third parties to provide you with content and other online experiences via this website. In this case, the third party in question may enter their own cookies for functionality in your device and use them, similar to us, in order to provide you with customized features and optimize your user experience. By selecting customized options and settings or optimized features, you authorize us (and third parties) to use cookies for functionality necessary to offer you such experiences.
By deleting cookies for functionality, the selected preferences or settings will not be stored for future visits.
4. Promotional or targeting cookies
Targeted advertising managed by third parties
Targeted advertising cookies managed by third parties can be stored on the user's device by third-party advertisers, advertising networks, data exchange services and marketing analysis and other service providers.
Cookies for targeted advertising managed by third parties collect information on the user's browsing on various websites and online services in order to view relevant listings on our websites and on our third-party online services. Advertising networks can share this information with advertisers using their network. The information collected using these cookies for targeted advertising managed by third parties does not identify the user personally.Services used on this site (including third parties)
5. Services used on this site (including third parties)
Name

Description

Data Collected

Place of treatment

and Policy Link

Contact Form

By filling out the contact form with their Data, the User consents to their use for sending information, promotions, or any other kind indicated by the form header.

Email

Data not stored

Comments on blogger.com

is a service for the recognition of users logged in with gmail address and google account to write and comment articles

Email and Name

USA

Like button and Facebook social widgets

The "Like" button and Facebook social widgets are services of interaction with the Facebook social network, provided by Facebook, Inc.

Cookies and utilization data

USA

Tweet button and Twitter social widgets

(Twitter, Inc.)

The Tweet button and Twitter social widgets are services of interaction with the Twitter social network, provided by Twitter, Inc

Cookies and utilization data

USA

Disqus (Disqus)

Disqus is a content commenting service provided by Big Heads Labs Inc.

Cookies and utilization data

USA

Facebook Comments (Facebook, Inc.)

Facebook Comments is a service managed by Facebook, Inc. that allows the User to leave their comments and share them within the Facebook platform.

Cookies and utilization data

USA

Mailup

it is a mail-up service that sends email, name and surname to send specific site newsletters

Cookies and utilization data

Italia

Backup to Google Drive

(Google Inc.)

Google Drive is a backup rescue and management service provided by Google Inc.

Various types of Data as specified in the privacy policy of the service.

USA

Google Analytics

(Google Inc.)

Google Analytics is a web analytics service provided by Google Inc. ("Google"). Google uses the Personal Data collected for the purpose of tracking and examining the use of this Application, compiling reports and sharing them with other services developed by Google. Our site anonymizes the ip and requested not to cross user data by disabling these tracking features of Analytics. We can not guarantee that Google will not use the Personal Data anyway to contextualize and personalize the ads of its own advertising network

Cookies and utilization data

USA

Google Adsense

(Google Inc.)

Google AdSense is an advertising service provided by Google Inc. This service uses the "Doubleclick" Cookie, which tracks the use of this site and the user's behavior in relation to advertisements, products and services offered. The user can decide at any time not to use the Cookie Doubleclick providing for its deactivation (opt out)

Cookies and utilization data

USA

Pintarest

(Google Inc.)

it is a service to share images on the internet

Cookies and utilization data

USA

Youtube video

(Google Inc.)

Youtube is a video content visualization service managed by Google Inc. that allows this application to integrate such contents within its pages

Cookies and utilization data

USA

Google Fonts

(Google Inc.)

Google Fonts is a service of visualization of styles of character managed by Google Inc. that allows this Application to integrate such contents within its pages

Cookies and utilization data

USA

Streameye.net

It is a service managed by Paddy Power Betfair banner manager

Cookies and utilization data

Betfair.com

Betfair is a bookmaker and exchange platform

Cookies and utilization data

Betflag.it

Betflag is a bookmaker and exchange platform

Cookies and utilization data

. Enabling or disabling cookies through your browser

For the management of cookies and other traceability technologies there are different methodologies. By changing your browser settings, you can accept or decline cookies or decide to receive a warning before accepting a cookie from the websites you visit. By completely disabling cookies in your browser you may not be able to use all our interactive features.

If you use multiple computers in different locations, make sure each browser is set up to match your preferences.

You can delete all cookies installed in your browser's cookie folder. Each browser has different procedures for managing settings. Click on one of the links below to get specific instructions.

Windows Explorer

Google Chrome

Mozilla Firefox

Apple Safari

If you do not use any of the browsers listed above, select "cookies" in the relevant section of the guide to find out where your cookie folder is located.

Elimination of Flash cookies

Click the link below to change your Flash cookie settings.

Disabling Flash cookies

Disable cookies through the site www.youronlinechoices.eu/it/

Your Online Choices is a service of the European Interactive Digital Advertising Alliance (EDAA) non-profit association available on its website www.youronlinechoices.eu/it/ which provides information on advertising based on profiling cookies and allows users of sites to oppose the installation of the main cookies installed by the advertising sites. Read how your online Choices works before eventually using it to disable cookies to use this tool, we advise you to read carefully the general conditions of service of the website Your Online Choices

Your Online Choices does not have in its database all advertising companies and for this reason can not guarantee that you do not receive third-party cookies by browsing the Website.

Definitions and legal references

Personal Data (or Data)

It constitutes personal data any information relating to a natural person, identified or identifiable, even indirectly, by reference to any other information, including a personal identification number.

Usage Data

These are personal data collected automatically by the Application (or by third-party applications that it uses), including: IP addresses or domain names of the computers used by the User that connects to the Application, the addresses in URI (Uniform Resource Identifier) ​​notation, the time of the request, the method used in submitting the request to the server, the size of the file obtained in response, the numerical code indicating the status of the response from the server (good order, error, etc. .) the country of origin, the characteristics of the browser and the operating system used by the visitor, the various temporal connotations of the visit (for example the time spent on each page) and the details of the itinerary followed within the Application, with particular reference to the sequence of the pages consulted, to the parameters relating to the operating system and the IT environment of the User.

User

The individual who uses this application must coincide with the interested party or be authorized by him and whose personal data are being processed.

Interested

The natural or legal person to whom the Personal Data refers.

Data Processor (or Manager)

The natural person, legal person, public administration and any other body, association or body appointed by the Data Controller to process Personal Data, as prepared by this privacy policy.

Data Controller (or Holder)

The natural person, legal entity, or any other body, association or body to which they are responsible, even together with another owner, the decisions regarding the purposes, methods of processing personal data and the tools used, including the security profile, relation to the functioning and use of this Application. The Data Controller, unless otherwise specified, is the owner of this Application.

This Application

The hardware or software tool through which the Personal Data of Users are collected.

Cookie

Small portion of data stored in the User's device.

Legal references

Notice to European Users: this privacy statement has been prepared in fulfillment of the obligations under Art. 10 of the Directive n. 95/46 / EC, as well as the provisions of Directive 2002/58 / EC, as updated by Directive 2009/136 / EC, concerning Cookies.

For more information you can consult the FAQ prepared by the GUARANTOR FOR THE PROTECTION OF PERSONAL DATA

How to disable third-party cookies

http://www.allaboutcookies.org

http://www.youronlinechoices.com

https://tools.google.com/dlpage/gaoptout

http://www.aboutads.info/choices

http://www.networkadvertising.org/choices
Description of the cookies used on the site
Here is a description of the cookies used on the site. Our cookie bar asks for your consent to cookies and displays it every 6 months. You can update your consent at any time.
Necessary Cookie
Name of service
associated cookie
duration
Associated domain list
Bettingexchangenetwork .com

cookieconsent_status;allowAdminAccess;388a64114699e67d31eedebe204c5217;

5ed875f8f4a215362dccc516e960aadc;OptanonConsent

6 months;session;session;6 months
bettingexchangenetwork .com
Functional Cookie
Performance
| | | | |
| --- | --- | --- | --- |
| Name of service | associated cookie | duration | Associated domain list |
| Bettingexchangenetwork .com | _ga ; _gid;_gat_UA-121610111-1;_gat_UA-121610111-1 | 2 years; a few seconds; 1 day | google-analytics .com ; googletagmanager .com |
| nr-data.net | JSESSIONID | session | |
| Google | __Secure-3PSIDCC;__Secure-1PAPISID;SAPISID;APISID;__Secure-3PSID;SIDCC;SID;__Secure-1PAPISID;HSID;SSID;2 anni;__Secure-1PSID;APISID;__Secure-3PAPISID;__Secure-3PSID@__Secure-1PSID;SEARCH_SAMESITE;NID:1P_JAR | 1 year;2 years;2 years;2 years;2 years;2 years;2 years;2 years;2 years;2 years;2 years;2 years;2 years;6 months;6 months;1 month | google .com ; google .it |
| Youtube | __Secure-1PAPISID;__Secure-3PSIDCC;SIDCC;HSID;__Secure-3PAPISID;__Secure-1PSID;SAPISID;APISID;__Secure-3PSID;SSID;SID;PREF;LOGIN_INFO;VISITOR_INFO1_LIVE;YSC | 2 years;1 year;2 years;2 years;2 years;2 years;2 years;2 years;2 years;2 years;2 years;6 months;session | youtube .com |
Marketing
| | | | |
| --- | --- | --- | --- |
| Name of service | associated cookie | duration | Associated domain list |
| Amazon | ad-privacy;ad-id | 5 years; 9 months | amazon .com; ws-eu.assoc- amazon .com |
| Google | AID;IDE;DSID | 1 year;1 year;1 month;1 year | google .com; .doubleclick .net |
last modify 27-01-2022
Category: not categorized
Privacy Policy of Betting Exchange Network
Privacy Statement in compliance with the 2016/679 European Regulations and the Privacy Regulations in force in Italy

With this information we inform our users how to use personal data and indications and any actions to reject or delete cookies on your devices used to access our website as specified better in the cookie policy.
It is possible to consent to the use of cookies as established in provision 229 of May 8, 2014 by the Guarantor for the protection of personal data and pursuant to Article 13 of the EU Reg. 679/2016 GDPR (General Data Protection Regulation). If you decide not to use cookies on the website, the user could negatively influence his browsing experience.
This privacy statement has been drafted on the basis of the principle of transparency by inserting the elements required by the GDPR and divided into paragraphs that deals with a specific topic to make reading and consultation easier and immediate to our user.
.
Terms of use of the site
Reproduction, even partial, of the contents, texts, methodologies, tools used and the graphics of the website in question is forbidden. This website is not a newspaper, as it is a web space updated periodically, and for this reason can not be considered an editorial product, in accordance with law n. 62 of 7/03/2001.
The owner of the site is not absolutely responsible for any loss of money by the user who uses the advice or strategies on the site, nor can claim rights on any winnings. This website sponsors bookmakers (with a regular AAMS license) who prohibit bets to minors under the age of 18 under Italian and European law. The holder declines all responsibility arising from the use of the aforementioned bookmakers and remembers that this site is not a bookmaker, does not accept bets or manages money in any form and manner.
Processing of personal data
Purposes of data processing
I datThe data you provide will be processed for the following purposes:
Collection, storage and processing for the purpose of the possible establishment, operational and administrative management of the contractual relationship connected to the provision of the service offered on our site;
Uata utilization (in particular your e-mail address and telephone number) by the data controller to make communications via newsletters or telephone calls relating to their business initiatives or related business partners;
Offer a personalized service of direct sales of its products and services;
Data Controller
The owner of the data processing is Gianluca Landi with address in via Aurelia Nord 220 - 19021 Arcola (SP) with email address: This email address is being protected from spambots. You need JavaScript enabled to view it.
Data Protection Officer
The Data Protection Officer (DPO) is the data controller.
As foreseen by the art. 38 paragraph 4, the user has the possibility to contact the DPO for all questions related to the processing of personal data and the exercise of all the rights provided by the GDPR through the following email This email address is being protected from spambots. You need JavaScript enabled to view it.
Data communicated by the user
Sending the user's data in an optional, explicit and voluntary way to the contact addresses of the bettingexchange.net site through the compilation and submission of the forms on the website have the purpose of acquiring the contact details of the sender who are necessary to communicate with the user.
Data communication
The collected data may be communicated only to persons authorized to process them in full compliance with the GDPR and in particular to:
accountants or administrative or tax advisors who provide services relating to the services offered
third parties who use the data for specific legal obligations
administrative or judicial authorities that have to fulfill legal obligations
Minors
Personal data of minors under the age of 16 will be processed by the Data Controller only if authorized by the holder of parental responsibility.
How long will your Personal Data be processed?

Your personal data will be kept for the time necessary to carry out the purposes of data processing as previously specified. The data will be kept for a minimum time necessary to achieve the purposes of data processing and in any case within the limits imposed by current regulations.
How can the previously given consent be revoked?
You have the right to revoke at any time the consent you have given to the Data Controller in whole or in part without in any way prejudicing the lawfulness of the processing of the data granted in the period prior to the revocation.
To revoke the data it is necessary to contact the Data Controller at the addresses published in this regulation.
Where will your data be processed?
Your personal data will be processed by the holder within the European Union.
What are the rights of our user?
The user of our website will be able to exercise all the rights foreseen by the GDPR Regulations and in particular obtain:
the access to personal data concerning him
the rectification of personal data with any supplementary declaratio
the cancellation of Personal Data as required by the GDPR
the limitation of data processing in the cases provided for by the law
the opposition to the processing of data at any time in compliance with the current Privacy Policy
To exercise your rights, you must write to This email address is being protected from spambots. You need JavaScript enabled to view it.network.com by attaching a valid ID.
The user will have the right to make a complaint to the competent supervisory authority (Guarantor for the Protection of Personal Data) as provided for by art. 77 of the GDPR in case it is not considered that the treatment of the data is contrary to the Law on Privacy in force.
Changes to this privacy policy
The Data Controller reserves the right to make changes to this privacy policy at any time by informing the Users of the site directly from this page. Users are invited to periodically consult this page, taking as reference the date of the last modification indicated at the bottom. In case of non-acceptance of the changes made to this privacy policy, the user must cease the use of this site and may request the Data Controller to delete their Personal Data. Unless otherwise specified, the previous privacy policy will continue to apply to Personal Data collected until then.
Last modify: 13-05-2019
Category: not categorized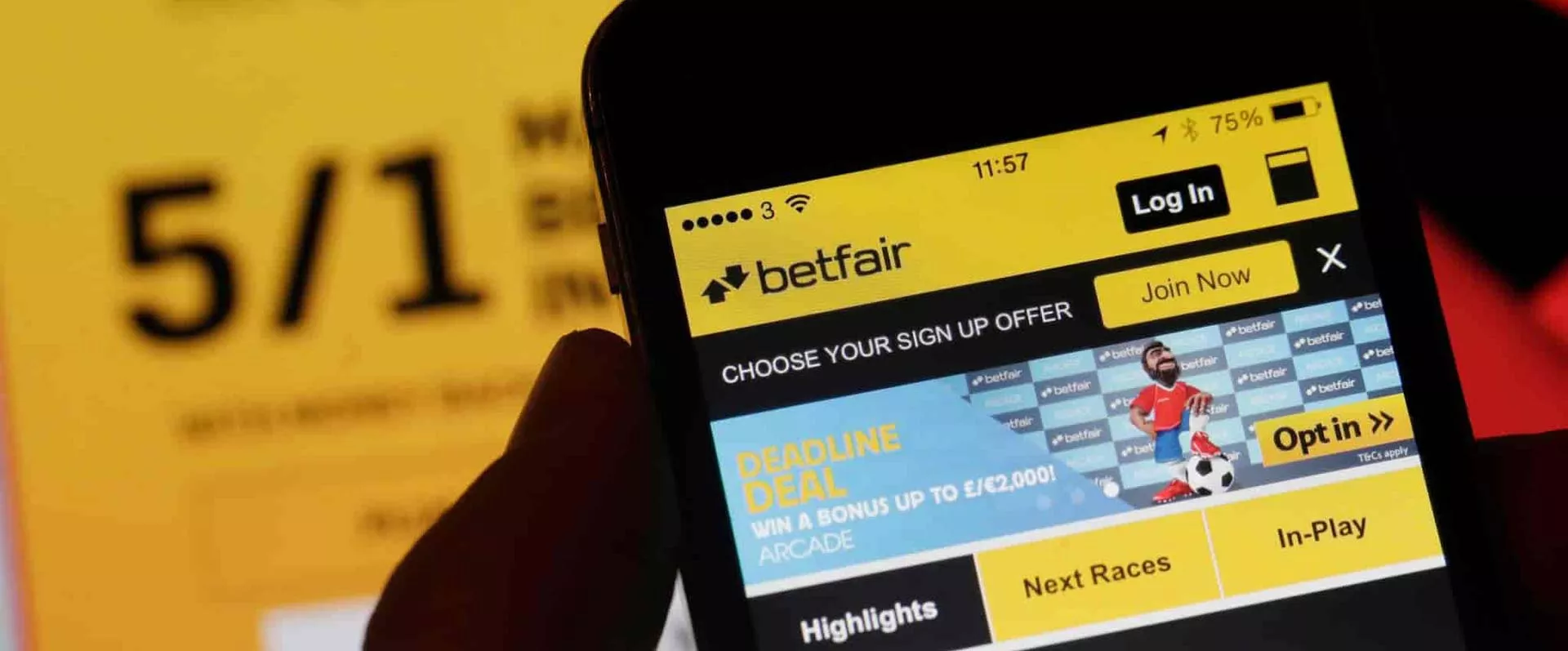 The Website dedicated to Trading on Betfair in Europe
Do trading, not betting!
We are trading by "Laying the Odds"! The word Betting does not exist for us!



Stop losing in the exchanges!
By trading with Betfair you will forget your previous losses and discover the true market.
Watch your favourite sport and earn!
Trade the odds live while watching the game and see your winning grow!


Featured Articles about Trading on Betfair
Category: not categorized